Ciao Amici e carissimi follower e visitatori vari!!!
vi scrivo al volo perchè questo weekend e devo dire la verità negli ultimi tempi anche, sono stata e sono davvero super impegnata con eventi e per conoscere nuovi brand, negozi ed iniziative varie,;))) per cui non mi è stato possibile finora rispondere a tutti e venirvi a trovare sui vostri blog;( ma prometto che da domani mi ritroverete nella blogosfera e naturalmente su facebook e i vari social ad aggiornarvi con le mie ultime strepitose e bellissime scoperte fashion tra outfit e suggerimenti ;))
Ci vediamo domani con un nuovo post dedicato a ...bè lo scoprirete domani!
Un abbraccio a tutti !!! Amy
Hello guys! So sorry because i didn't post yet last days but i've been so busy with events, meeting, show-room and obviously discovering new amazing brands, i promise another post tomorrow and my presence in blogosphere;))
So stay tuned and follow me;))
2012 © The Fashionamy by Amanda Marzolini
SE TI PIACE QUESTO BLOG DIVENTA FAN, ATTRAVERSO GOOGLE FRIEND CONNECT ED I SOCIAL NETWORK;))
IF YOU LIKE THIS BLOG FOLLOW ME ON GOOGLE FRIEND CONNECT AND BY SOCIAL NETWORKS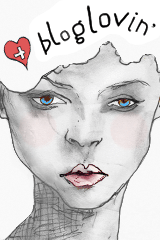 SEE YOU SOON!!!