ITA:QUESTA SEZIONE E' UNA GUIDA ALLO SHOPPING, COMPRESI NEGOZI ONLINE E OFFLINE.
EN:THIS SECTION IS A LITTLE SHOPPING GUIDE, INCLUDING ONLINE AND OFFLINE SHOPS.
HAVE FUN !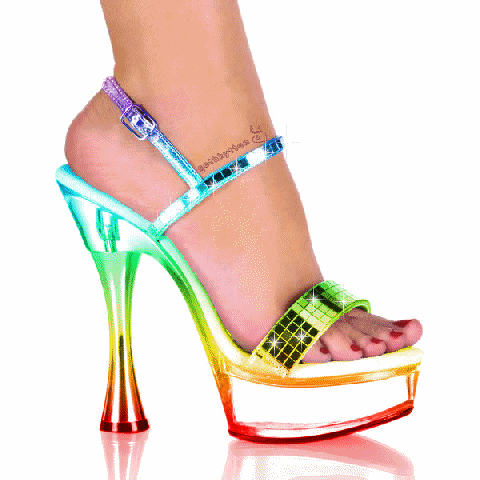 I
MIEI TREND PREFERITI ;)
COLORI FLUO E COLORI PASTELLO NELLE TONALITA' VERDE- ROSA-GIALLO-ARANCIO-VIOLA-TURCHESE E COLOR MENTA.

COLORI NEUTRI COME CAMMELLO E GRIGIO (POCO NERO) VIVACIZZATI DAI TONI COLORATI DEL FLUO E DEL PASTELLO.

ROSSO CORALLO O TANGO TANGERINE, BLU ACCESO.
STAMPE FLOREALI, MINI E MAXI

STAMPE GALAXY, ISPIRATE ALLO SPAZIO

STAMPE ANIMAL ( NON SOLO ANIMALIER MA ANCHE GRAFICHE ISPIRATE AGLI ANIMALI)

STAMPE ARTY E ASTRATTE ISPIRATE ALL' ARCOBALENO

STAMPE ANNI '50 E '60,
GRANDE RITORNO DELLA MAGLIERIA

FELPA

JERSEY

TULLE

VOILE

PIZZO

COTONE

SETE

ECO FUR: A GRANDE RICHIESTA, SONO SEMPRE PIU' I BRAND CHE SI STANNO CONVERTENDO ALLA FILOSOFIA DELLE FAKE FUR COME ELISABETTA FRANCHI, LE ECO FUR SONO PERFETTE PER LE SERATE PRIMAVERILI PIU FREDDE.
IN GENERALE TORNA LA QUALITA' E SIAMO TUTTI PIU' ATTENTI NELL' ACQUISTO,
NON SOLO PER LA FORMA DEGLI ABITI, MA PER I MATERIALI.
LE LINEE SONO PIU' LIBERE CHE MAI, QUELLO CHE PREVALE E' L'EQUILIBRIO TRA LE ADERENZE E I FIT MORBIDI. VEDERE ISABEL MARANT

I PANTALONI SONO SKINNY O BOYFRIEND, IL TREND DEL PANTA PALAZZO NON RACCOGLIE CONSENSI SE NON TRA QUALCHE VIP O I POCHI A CUI STANNO DAVVERO BENE.

LE MAGLIE SONO AMPIE.

GLI ABITI DRAPPEGGIATI MA NON ECCESSIVAMENTE.
I 5 TASCHE

IL PARKA

GLI ABITINI

LE PLATFORM SHOES, ANKLE BOOTS E PUMP, ZEPPE.

BORSE COLORATE, IN FORME INNOVATIVE O CLASSICHE,
IL BLAZER DI VARI COLORI.

LE T-SHIRT SONO UN EVERGREEN
DOPO MOLTO ANNI DI PASHMINE CHE HANNO COPERTO COLLO E COLLANE, SI FA SENTIRE IL BISOGNO DI ESIBIRE BIJOUX IMPORTANTI E DI NON NASCONDERLI PIU', VIA LIBERA QUINDI A COLLANE CHE NON SIANO PREZIOSE NEI MATERIALI MA NELLA LAVORAZIONE.
TUTTI I BOJOUX SARANNO STRAVAGANTI O IPERSEMPLICI
I FIOCCHI PER I CAPELLI, PICCOLI O GRANDI CHE SIANO, SONO UNA NOTA DI ALLEGRIA CHE RIPORTA INDIETRO LA MEMORIA A TEMPI NOSTALGICI. SI POSSONO ACQUISTARE O CREARE DA SOLE CON UN FOULARINO.

MAKE UP VISTOSO MA NON VOLGARE, ROSSETTI ROSA SHOCKING E ROSSO CORALLO, SMALTI ARCOBALENO.
ACCENTI MILITARI IN CHIAVE POP E ROMANITICA, MESCOLATI A PEZZI IPERFEMINILI COME STAMPE A FIORI E PIZZO.
INFINE, DIMENTICATE PER UN PO' TARINA TARANTINO, CERCANDO NEI MERCATINI PICCOLI BOJOUX A FORMA DI ANIMALI CHE NEGLI ANNI '70 E '80 SPOPOLAVANO.
SHOPPING TOUR IN MYKONOS:
ITA : A Mykonos i negozi sono bellissimi, brand ricercati e di nicchia, colori forti, arredamenti super. Li raccomando per vestiti, gioielli ed accessori e prodotti naturali. Vale la pena curiosare tutto il centro cittadino, non solo Matojanni Street, la via dello shopping ufficiale.
EN : In Mykonos you can find fantastic shops, especially for clothes, jewellery, accessories and natural beauty products. It's better exploring all the centre in Mykonos, not only the f

amous Matojanni Street.
ITA
: Si comincia visitando il Bairro Alto, per poi seguire la strada della curiosità. Ricordatesoltanto che molti negozi sono aperti solo nel pomeriggio o in giorni prestabiliti.
EN: Start your tour visiting Bairro Alto and go on following your curiosity. Just remember that many stores are open only in the afternoon or in some days.
Questi link possono essere utili se sei un amante della moda portoghese come me!
This link can be useful if you are a portuguese fashion addicted like me!
COOL DE SAC: Romantic, vintage and definetely cool!
Cool de sac in Lisbon, Rua Dom Pedro V, 56 B/C
WEBSITES: HERE SOME INTERESTING WEBSITE TO SHOP AND TO FIND INSPIRATION: