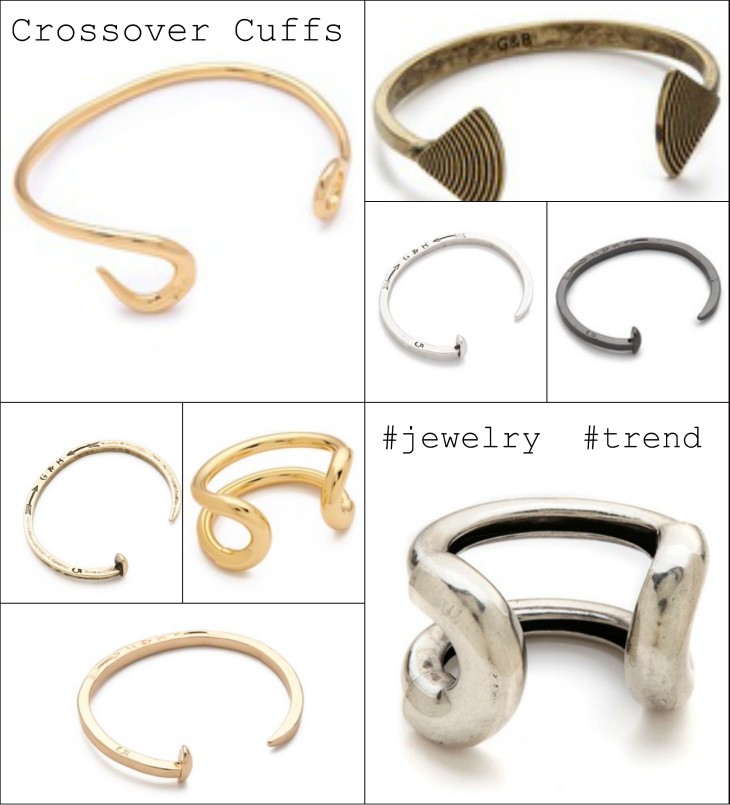 Crossover cuffs currently represent on of the most interesting jewelry trend, especially in Usa,
they have an elegant, essential style, a mix among old jewelry and contemporary accessories.
In Italy is not easy to see and find them but i think they deserve more "fashion attention" ;) with their elegant and pure style perfect even for the simplest girls in the world to start to wear jewelry :) here my selection form Giles & Brotehr proposals ;)
I crossover cuff sono quei bracciali aperti ( o chiusi in modo insolito rispetto ai classici bracciali). Sono una delle tendenze piu' interessanti provenienti dagli Usa anche se qui da noi si conoscono ancora poco, perchè il trend italiano è orientato soprattutto verso il colore e altri materiali e forme, quindi perchè non parlarne? Sono un po' figli di una moda vagabonda, da viaggiatrici instancabili, portatrici di look indimenticabili. Hanno uno stile che si mescola tra atmosfere etniche, di gioielli grezzi e antichi e suggestioni contemporanee, rock ed essenziali. Deliziosi nella loro semplicità, sopratutto quelli a forma di serpente o dalla struttura robusta e arrotondata. Li trovo bellissimi e perfetti anche per le ragazze che non amano i gioielli e sto decidendo quale comprare :) in questi giorno alterno fasi in cui amo molto i colori, altri in cui impazzisco per la moda essenziale un po' berlinese, nordica e newyorkese, nel frattempo vi posto la mia selezione tratta dalle proposte del brand Giles & Brother ;) A voi piacciono ?