GEORGINA ESTHERR COLLECTIONS
Ciao! L'argomento di oggi è la moda che viene da SANTO DOMINGO, le creazioni di GEORGINA ESTHERR! Conosciamo tutti questo splendido luogo per le meraviglie della natura e la sua fama mondiale di luogo di fughe dall'occidente. Ma vi siete mai chiesti cos'altro ci riserva quel posto da sogno?
Avete potuto ammirare dal vero i suoi tramonti?
Sicuramente è un isola tutta da scoprire, parlando invece di moda e designer posso dirvi di GEORGINA, che dopo aver studiato presso la facoltà di moda del suo paese, ha fatto conoscere il suo talentor straordinario e il suo gusto per il colore e per la femminilità che si intreccia proprio con l'estetica vivace della sua terra. Abiti da sera, da cocktail e capi per la spiaggia sono immediatamente riconoscibili per il richiamo a i simboli tropicali. I vestiti da sera dell' ultima collezione sono caratterizzati da tessuti brillanti e colori ispirati alla natura come il blu notte, il giallo, il ciclamino, il grigio perla, il rosso e l'arancio. Impreziositi da ricami e paillettes , sono decisamente sexy e creati per colpire e non passare inosservate. Qui vi presento una selezione di immagini della sua ultima collezione,
e poi altri scatti tratti dall' archivio, ispirate al mondo floreale. Georgina ha partecipato a vari eventi internazionali tra cui ISLANDS OF THE WORLD FASHION WEEK 2010.
Sapevate che anche OSCAR DE LA RENTA è dominicano come GEORGINA
Fatemi sapere come sempre cosa ne pensate! A presto! Amy
Hello! Today let's talk about SANTO DOMINGO, GEORGINA ESTHERR CREATIONS!
Everybody knows that awesome place for its nature and the fame of its beaches, perfect place to escape from Europe..
Have you ever been curios about what else we can find in that "dreamland"?
I think Santo Domingo il full of magic!
Georgina Estherr is part of her country. She put together her amazing talent with the taste for colors and femininity. Gowns, cocktail dress and blouses are immediately reckonizable for the tropical atmosphere. Bright and shiny fabrics , nature -inspired colors are the leitmotiv of the last collection, with precious touch of embroidery and sequins.
Thes dress are sexy to follow the philosophy of "dress to impress". Here some lovely pics from the last collection and other images from the archive, with floral themes.
Georgina has taken part to different international event as ISLANDS OF THE WORLD FASHION WEEK 2010.
Did you know that OSCAR DE LA RENTA is dominican as GEORGINA
Let me know your fashion opinion:)) See you soon! Amy
GEORGINA ESTHERR CREATIONS
GEORGINA ESTHERR CREATIONS
GEORGINA ESTHERR CREATIONS
GEORGINA ESTHERR CREATIONS
GEORGINA ESTHERR CREATIONS
GEORGINA ESTHERR CREATIONS
GEORGINA ESTHERR CREATIONS
GEORGINA ESTHERR CREATIONS
FLOWER POWER
FLOWER POWER
FLOWER POWER
FLOWER POWER
FLOWER POWER
RED PASSION
FLOWER POWER
FLOWER POWER
FLOWER POWER
FLOWER POWER
GEORGINA ESTHERR CREATIONS
GEORGINA AND HER MODELS
GEORGINA RECEIVES A FASHION AWARD
FOR MORE INFORMATIONS, HERE THE CONTACTS
Post by © Thefashionamy 2012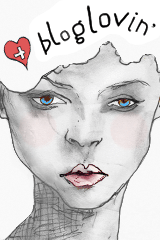 SEE YOU SOON:))