Oggi voglio parlarvi di una designer che ha un eleganza e una capacità innate per creare un abito che crei atmosfera e magia, come quelli della nuova collezione WARRIOR CHIC di SARA di SALVO, designer della sua linea HOT!COUTURE. SARA sa molto bene come interpretare la femminilità. L' ho intervistata per scoprire qualcosa in più sul suo mondo creativo e per farvi conoscere una giovanissima promessa della moda made in Italy. Ecco cosa mi ha raccontato SARA:
Today i present the interview with the young italian designer SARA DI SALVO, she has told me about her fashion story and the new SS 12 collection "WARRIOR CHIC".
(ITA/ EN VERSION)
SARA DI SALVO
1 AMY- Ciao SARA, ho scoperto recentemente le tue creazioni e mi hanno colpito sia la tua giovane età che la bellezza degli abiti, ci parli di come è nata la tua passione, l' idea di creare HOT!COUTURE e la filosofia del tuo brand?
Hi Sara, recently i've discovered your fashion collection and i've been impressed for your young age and the awesome clothes, tell us how your passion starts, about the idea to create HOT!COUTURE and your brand philosophy...
SARA-Ho creato il mio marchio HOT!COUTURE perchè non trovavo qualcuno che mi desse la possibilità di esprimere le mie idee. Il mio brand vuole parlare di alta moda, ma con un tocco di allegria e semplicità, che a volte manca.
I've created my brand HOT!COUTURE, because i couldn't find anybody who could give me the chance to express my ideas.
My brand is about high fashion , but with a cheerful twist , that actually sometimes we miss in fashion industry.
2 AMY- Tra le tue creazioni spiccano anche gli abiti da sposa, ci descrivi come progetti un simbolo così importante per le donne?
You also create bride dresses, how do you project the most important dress for every woman?
SARA- Parto dalle idee della sposa, per poi passare tutto attraverso la mia sensibilità artistica e alla fine nasce il progetto conclusivo.
I start with the idea of the bride , after everything passes by my artistic sensitivity until the project gets made.
3 AMY- Quali sono le tue ispirazioni principali, e dove le cerchi? Un libro, un viaggio, un film?
Which are your main inspirations? Where do you look for them? Books, travels, movies?
SARA- Mi lascio trasportare da immaginari di donne forte e sognanti. Da un film ancora non ho mai preso ispirazione, ma il mondo del cinema mi affascina sempre di più, chissà che per la prossima collezione...
I let that inspirations about strong and dreamy women drives me. I' ve never taken inspiration from a movie yet, maybe for next collection...
4 AMY- La nuova collezione estiva si chiama WARRIOR CHIC ed è straordiaria, decisa e ultrafemminile, cosa ti ha ispirato? Come hai progettato la campagna pubblicitaria?
The new summer collection is called Warrior chic and is extraordinary, absolutely feminine, what did you inspire you? How did you project the ad campaign?
SARA- L'ispirazione è venuta dal mondo della guerra, da varie epoche e varie civiltà : partendo da antichi romani arrivando agli indiani d'america . L'idea per la campagna era di far uscire fuori una donna forte, una guerriera appunto, cosi abbiamo scelto il bosco come location per esaltare questa componente. Poi la scelta dei gioielli e la della maschera, entrambi di RAMIDE JEWELS, giustissimi per rafforzare l'immaginario che mi ero creata in testa.. Questo raccontato in due minuti ,è però il lavoro di mesi,di scelte e scarti, fino a raggiungere quello che a me sembra la perfezione.
Inspiration has came from war imaginary, from different ages, and differen ancient people: Romans, Native American, the concept for the ad campaign was to show a strong woman, a warrior, so we have decided to choose the wood as perfect location, to underline this aim,
than we've chosen the jewels and the mask , from RAMIDE JEWELS, perfect to emphatize my inspiration. Just 2 minutes of video, after many months of work and selection, just to reach my idea of perfection.
5 AMY- C' è un tessuto che più degli altri ti piace interpretare, o un materiale speciale che hai scoperto da poco?
is there a fabric that you prefer? Or a special material that you've recently discovered?
SARA- i miei tessuti preferiti sono quelli da tappezzeria ,come il broccato ed il gobelin, ma mi piacerebbe cominciare ad usare materiali innovativi nelle prossime collezioni.
My favorite fabrics are from tapestry, as brocade or goblin,in the future i'd like also to start to use innovative and modern materials for next collection
6 AMY- Le tue creazioni sono un esempio di grande tecnica sartoriale, ti piace partire da un disegno o dalle prove sul manichino come faceva la grande Madame Vionnet?
Your dresses are a good example of great tailoring technique, do you prefer to start with a sketch or trying fabrics on a mannequin as Maddeleine Vionnet was used to do ?
SARA- Si a volte creo direttamente sul manichino, come nell'abito ballon dlla mia nuova collezione, impossibile realizzare il cartamodello di un abito del genere , con righe e squadre sul tavolo.
Yes. sometimes i directly create on the mannequin as for the "balloon dress" of my new collection, actually is impossible to realize the pattern of a dress like that with normal technical tools.
7 AMY- Com'è la donna che sceglie le tue creazioni? Ti viene mai richiesto di creare abiti su misura?
Who's the woman who chooses your creations? Do customers ask you to create made to measure clothes?
SARA- La donna che indossa i miei abiti vuole essere elegante ma alternativa, con un guizzo frivolo. I clienti chiedono sempre una cosa personalizzata, è la particolarità del'abito sartoriale in generale, quello di seguire i gusti del cliente.
The Woman who wears my clothes wants to be elegant but alternative, with a frivolous twist, customers always ask a tailor made-dress, usually a sartorial atelier as mine always follows the needs of people.
8 AMY- HOT!COUTURE si rivolge oltre al mercato italiano anche a quello estero? Come vedi il nostro made in italy nei prossimi anni? Come vedi il tuo progetto?
Does HOT!COUTURE is created for an international fashion market too? How do you see our Made in Italy in next years? And your project as well?
SARA- Per adesso lavoro solo per gli italiani, ma il progetto è di espandermi anche all'estero, ci stiamo lavorando. Il made in italy sarà sempre più progettazione e meno realizzazione purtroppo, anche se molte persone della mia età si stanno buttando in nuovi progetti artigianali e non è detto che non abbiano successo.
Currently i work for italian customers, but i hope to grow and to arrive abroad too with the collection, we are working on it. Sadly, fashion industry will be more and more planning and less and less realization, even if many young people like me are creating new artisanl project and actually this deal can be a risk...
9 AMY- Con HOT!COUTURE hai collaborato per esempio con "Cento Vetrine" e per lo spot di una nota casa automobilistica, qual è stata la soddisfazione più grande finora ? A quali progetti ti piacerebbe contribuire in futuro?
With HOT!COUTURE you've collaborated with the soap "Cento Vetrine" and for Toyota ad campaign, what has been for you the greatest professional satisfaction until now? Which project would you like to work on in the future?
SARA- Beh forse lo spot per la Toyota è stato il più emozionante, eravamo come in un set cinematografico. Il cinema in assoluto in questo momento è la mia grande aspirazione, venendo da una famiglia che ha lavorato per il cinema, ne sono sempre rimasta affascinata. Ricordo sempre con piacere, quando mio zio mi portava a vedere i set ricostruiti a Cinecittà.
Maybe the Toyota video has been the most exiting thing, there was a real cinema set, cinema right now is the greatest dream to me, my family has worked in cinema industry and i always have a good memory about my uncle that was used to bring me to see cinema sets in CINECITTA'.
AMY- Grazie Sara per averci virtualmente aperto le porte del tuo atelier e per aver raccontato il tuo capitolo personale che contribuisce a far ancora grande la storia della nostra moda!
Thank you so much to have open your atelier doors and for telling me about your personal fashion story who helps to make great our fashion industry history!
SARA- Grazie a te, per quanto mi è possibile cercherò di mantenere la bandiera italiana molto in alto.
Thanks to you, i'll try to keep high our flag for what concerns fashion!
Conoscevate Sara di Salvo e la sua collezione HOT!COUTURE?
Cosa ne pensate?
Fatemi sapere i vostri pareri:) a presto! Amy
Did you already know Sara di Salvo and her collection HOT!COUTURE?
What 's your fashion opinion?
Let me know, see you soon;) Amy
HOT!COUTURE DRESS, RAMIDE JEWELS MASK
HOT!COUTURE DRESS, RAMIDE JEWELS MASK
WARRIOR CHIC COLLECTION
WARRIOR CHIC DRESS AND RAMIDE JEWELS
WARRIOR CHIC DRESS AND RAMIDE JEWELS
WARRIOR CHIC DRESS AND RAMIDE JEWELS
DETAILS
WARRIOR CHIC DRESS AND RAMIDE JEWELS
HOT!COUTURE BY SARADI SALVO
HOT!COUTURE BY SARADI SALVO
HOT!COUTURE BY SARADI SALVO
HOT!COUTURE BY SARADI SALVO
HOT!COUTURE BY SARADI SALVO
HOT!COUTURE DRESS, RAMIDE JEWELS
HOT!COUTURE DRESS, RAMIDE JEWELS
HOT!COUTURE DRESS, RAMIDE JEWELS
HOT!COUTURE DRESS, RAMIDE JEWELS
HOT!COUTURE DRESS, RAMIDE JEWELS
HOT!COUTURE DRESS, RAMIDE JEWELS
HOT!COUTURE DRESS, RAMIDE JEWELS
HOT!COUTURE DRESS, RAMIDE JEWELS
HOT!COUTURE DRESS, RAMIDE JEWELS
HOT!COUTURE DRESS, RAMIDE JEWELS
HOT!COUTURE DRESS, RAMIDE JEWELS
HOT!COUTURE DRESS, RAMIDE JEWELS
HOT!COUTURE DRESS, RAMIDE JEWELS
HOT!COUTURE DRESS, RAMIDE JEWELS
HOT!COUTURE DRESS, RAMIDE JEWELS
HOT!COUTURE DRESS, RAMIDE JEWELS
RAMIDE JEWELS MASK
Photo Credits: HOT!COUTURE -
RAMIDE JEWELS
In this interview Sara also mentioned RAMIDE JEWELS, here the link:
Post copyright 2012 © The Fashionamy by Amanda Marzolini
SE TI PIACE QUESTO BLOG DIVENTA FAN, ATTRAVERSO GOOGLE FRIEND CONNECT ED I SOCIAL NETWORK;))
IF YOU LIKE THIS BLOG FOLLOW ME ON GOOGLE FRIEND CONNECT AND BY SOCIAL NETWORKS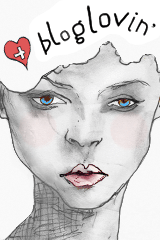 FIND ME ON FACEBOOK
FOLLOW ME ON PINTEREST

FOLLOW ME ON PINSPIRE