LA SCLETA DI "ERIKA STYLE NOTES"
Ciao! oggi voglio parlarvi di PAOLA FRANI e del suo primo EVENTO DEDICATO AI FASHION BLOGGERS.
Il 2 aprile infatti la maison ha organizzato un appuntamento per condividere il suo mondo attraverso il web,
l' OPEN DAY NELLO SHOW ROOM PAOLA FRANI a MILANO è stata un ottima occasione per bloggers e radattori moda per testare i 192 capi del campionario invernale , giocando a fare gli sylist e proponendo outfit reinventati. Le immagini saranno presto visibili sulla fanpage Facebook di PAOLA FRANI.
Il tutto in un vero set fotografico in cui 2 modelle si sono alternate nella "TASTE ME ZONE". Il PRESS BLOGGER DAY
ha permesso alla stilista Paola Frani di divertirsi assieme ai bloggers, vedendo il suo stile reinventato. I blogger hanno avuto un ottima possibilità per mettersi alla prova e per conoscere un azienda che inizia la sua storia nel 1982 e che si distingue per prestigio e serietà. Paola ha mostrato agli invitati come nasce uno schizzo, un set, una collezione ed ha illustrato i nuovi progetti del brand che vuole avere una comunicazione del tutto trasparente col suo pubblico.
I blogger hanno descritto positivamente l'incontro perché è stato teatro di un vero scambio biunivoco tra le parti in gioco, in più hanno compreso come nasce la moda di Paola stagione dopo stagione.
PAOLA FRANI ha omaggiato tutti con un bellissimo foulard personalizzato, un must di stagione.
Vi terrò aggiornati qui con i prossimi eventi;)
Qui vi propongo alcune immagini del' evento con i capi della prossima stagione invernale e quelle della collezione SS 2012,
i look che preferisco sono quelli di ERIKA STYLE NOTES, DARIO MODA GLAMOUR ITALIA, GIUSEPPE MY WORLD IN A BAG, BIMBI DOT GIRL.
Cosa ne pensate di questo evento?
Qual'è l'immagine che preferite?
IN FONDO AL POST TROVATE TUTTI I LINKS PER SCOPRIRE DI PIU' SU PAOLA FRANI!
Hello, today let's talk about the italian fashion brand PAOLA FRANI and its first FASHION BLOGGERS EVENT, on 2 aprile in PAOLA FRANI SHOW ROOM in MILAN. Bloggers and fashion editors have played as stylist in a photo set with 2 models , combining the winter collection 192 items.
Pics will be soon available on PAOLA FRANI FACEBOOK FANPAGE. PAOLA FRANI is an italian fashion designer who has started her project in 1982, today her brand is present all over the world. The aim of the company is being transparent for its customers and sharing all the future projects,
for example the events with fashion bloggers.
Fashion bloggers invited to events have been happy to know Paola and her fashion world, to see how a collection starts and to share with Paola their style. The gift for bloggers was a lovely CUSTOMIZED FOULARD, a must have of the season;)
Here you find some images of the event and photos of the SS 2012 collection.
What do you think about the event?
What 's the pic do you prefer?
BELOW THE POST YOU FIND ALL PAOLA FRANI'S LINKS
THE DESIGNER PAOLA FRANI
LE SCELTE DI "GIUSEPPE MY WORLD IN A BAG"
LA SCELTA DI "DARIO MODA GLAMOUR ITALIA"
LA SCELTA DI "BIMBI DOT GIRL"
I FOULARD PERSONALIZZATI PER I BLOGGER
PAOLA FRANI SS12
PAOLA FRANI SS12
PAOLA FRANI SS12
PAOLA FRANI SS12
PAOLA FRANI SS12
PAOLA FRANI SS12
PAOLA FRANI SS12
PAOLA FRANI SS12
2012 © The Fashionamy by Amanda Marzolini
SE TI PIACE QUESTO BLOG DIVENTA FAN, ATTRAVERSO GOOGLE FRIEND CONNECT ED I SOCIAL NETWORK;))
IF YOU LIKE THIS BLOG FOLLOW ME ON GOOGLE FRIEND CONNECT AND BY SOCIAL NETWORKS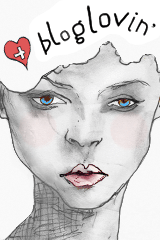 FOLLOW ME ON PINTEREST

FOLLOW ME ON PINSPIRE
SEE YOU SOON!!!