Ciao a tutti! Dopo essermi slegata per un giorno dalla moda in senso stretto, avendo cercato di sensibilizzarvi verso il tema della dieta vegetariana e delle pratiche etiche. Oggi si parla di fiocchi e più in generale di idee allegre da mettersi in testa, idee per il make up e l'hairstyle, e atmosfere allegre e colorate ispirate al mondo del Lunapark. Una delle collezioni più allegre dell' anno è quella di ZAYAN GHANDOUR, che oltre ad essere la direttrice creativa di S*UCE è anche designer con la collezione ABOUT A BOW CHE POTETE AMMIRARE CLICCANDO QUI. Ve ne ho parlato in QUESTO POST, vi ricordate?
Al tema di oggi sono molto affezionata perchè è giocoso e spensierato, in più nei recenti viaggi e nelle recenti ricerche ho compreso quanto i fiocchi ed i fiori per capelli siano stati sdoganati dall'etichettatura di prerogative infantili o esclusivamente vintage o disneyane.
Come sempre l'importante è il buon gusto e preferisco un look eccentrico piuttosto che uno scialbo. Allora via libera alla spensieratezza per tutte le donne!
Ecco una carrellata di immagini in parte create da me in parte risultato di ricerche, in fondo trovate i link di riferimento.
Piacciono anche a voi i fiocchi? E l'estetica delle giostre?
Insieme alle immagine ecco una canzone di Rhianna adatta al tema:)
Fatemi sapere cosa ne pensate! A presto! Amy
.
Hello darling! Today let's talk about bows, colors and lunapark, for having some fun with fashion is necessary use it like a toy, looking for some cool elements from vintage fashion and mix them with
modern colors and styles. Here a little selection of pics i love. The designer ZAYAN GHANDOUR that is also the creative director of S*UCE has dedicated to the bow a collection, and i really like it, feminine and fashionable! take a look to her website: ZAYAN COLLECTION.
Do you like it? And what about lunapark atmosphere?
Let me know your opinion;)) See you soon! Amy
VOGUE ITALIA
BOW /ETSY.COM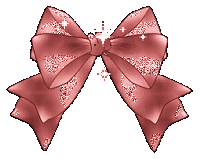 WHITE BOW/ETSY.COM

"TAKE A BOW" by RHIANNA COULD BE A PERFECT SONG FOR THIS POST:)
FROM NANOUTRIKO ON ETSY.COM
FROM NANOUTRIKO ON ETSY.COM


MY LUNAPARK MOODBOARD
FROM ETSY.COM